News
Stanhope launch an exciting new app for tenants at ONE Angel Court development in City of London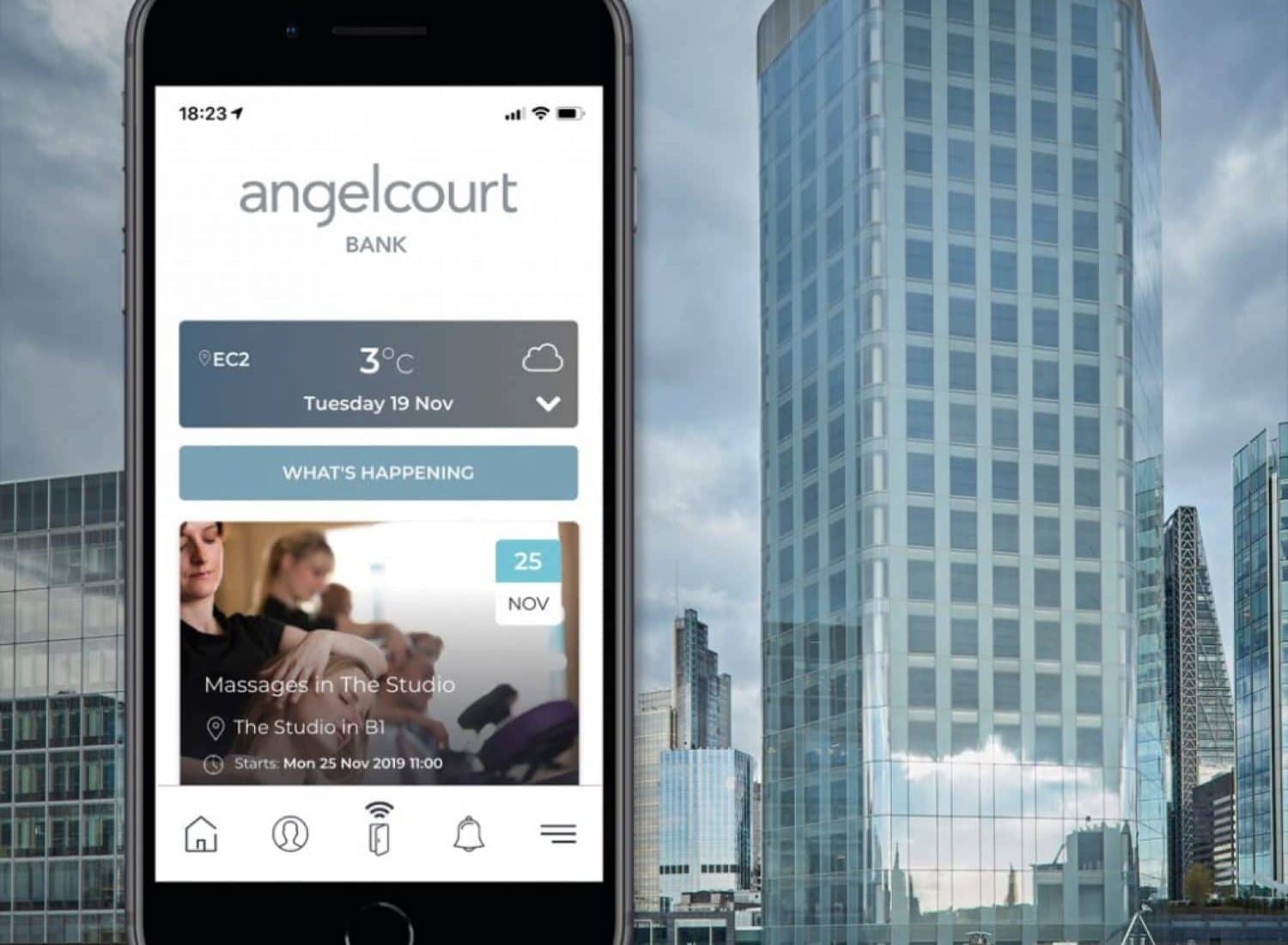 CUREOSCITY APPOINTS CHRIS COLEMAN-BROWN AS CLIENT STRATEGY DIRECTOR
Stanhope launch an exciting new app for tenants at ONE Angel Court development in City of London
Stanhope has launched an exciting new app for ONE Angel Court, a 24 storey tower developed in partnership with Mitsui Fudosan based at the heart of the City of London in Bank. A bespoke platform, the app will help advance and evolve the occupier experience at ONE Angel Court, transforming the connectivity between the 3,000 individuals based at the building.
Proudly standing within the Bank Conservation Area, One Angel Court includes 300,000 sq. ft of premium office space, as well as restaurants and bars on the ground floor and a private lounge and garden for occupiers on the 7th floor with views over London. Angel Court is fully occupied and has become the destination of choice for a diverse range of businesses, including, consumer credit reporting agency Equifax and private healthcare company BUPA.
To help enhance the occupier experience at Angel Court, Stanhope partnered with Cureoscity, a market leading PropTech firm that enables unrivalled connectivity between individuals and the places they choose to be through the creation and curation of true value-add digital layers that transform place management strategies. The move, which extends the strategic partnership between the two companies, builds on the success of a similar collaboration at the White City Place business district in west London.
The Angel Court app is the latest iteration of the evolving Cureoscity product and includes a number of industry leading functionalities including door access control, greater connectivity with the Angel Court management team, plus the ability for customers to review, book, and pay for building amenities such as meeting rooms, wellness classes and beauty treatments – all of which are available as part of the extensive building-led amenity offer. The App has launched to great success and is already being heralded by occupants as a major step forward in the enjoyment of their workplace.
Commenting on the occupier experience upgrades Nick Hiles, Asset Management Director for Stanhope said;
"We are delighted with the launch of the Angel Court app, which is already proving to be a huge success with our occupiers. We are always seeking new and innovative ways to improve the customer experience and the Angel Court app helps us achieve this by providing a direct channel of communication with individuals, enabling us to fully activate the on-site amenities and keep everyone up to date with building news and events. We are very happy to further build on our relationship with Cureoscity, with their unique combination of technical expertise and understanding of iconic London real estate we have been able to deliver a fantastic engagement tool."
Chris Coleman-Brown, Client Strategy Director of Cureoscity said;
"Angel Court is a seminal moment for our business as it evolves our overall capability and puts a superb live example at the heart of the City. Our vision is to create an agile and intuitive future approach to real estate that transforms the traditional approach to property and asset management, ownership and occupation."
More articles
All latest news