News
Birmingham's tallest office, 103 Colmore Row, chooses cureoscity to launch a digital layer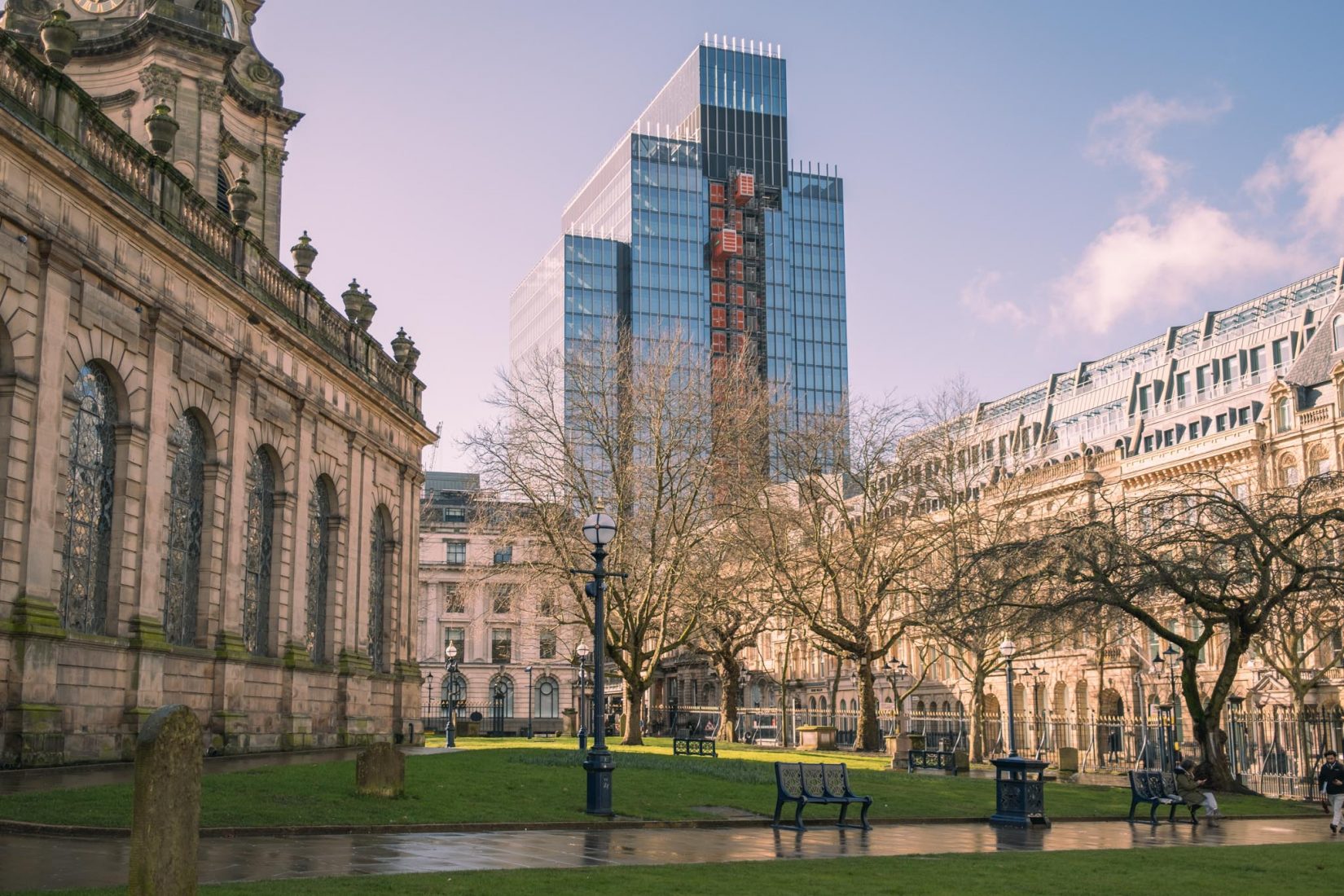 103 Colmore Row has become the first commercial office building in Birmingham to launch its own fully integrated smart app.
The bespoke app has been developed to enhance the user experience for occupiers and visitors to the 26-storey building, with features such as contactless door and lift access, virtual concierge services, and meeting room booking – via a mobile device.
Registered users will also get access to exclusive offers from local shops, bars and restaurants, as well as information about what's on in the city, news and updates about the building, and real-time travel information.
In addition to the benefits for 103 Colmore Row's occupiers, the on-site property and facilities management team have access to real time data and information about the building's energy performance and usage by tenants.
103 Colmore Row is Birmingham's tallest office building, comprising 223,631 sq ft of office space over 26 floors, and 7,665 sq ft of restaurant space on the ground and top floors.
The building has been designed to incorporate the very latest smart technology and digital connectivity.
James Howarth, managing director of Sterling Property Ventures, the developer behind 103 Colmore Row, said: "The app is yet another example of 103 Colmore Row's market leading credentials. As the first office building in Birmingham to have its own fully integrated smart app, we are setting the benchmark for office design in the city.
"In the wake of Covid-19, office buildings need to offer more than just a place to work. They need to provide an environment that's engaging and interactive, and ultimately somewhere people want to visit and spend time. For occupiers, the app is a real value add and will enhance the individual user and visitor experience.
"Furthermore, as ESG credentials become more relevant, the fact 103 Colmore Row will use 100 per cent renewable energy for its electricity, and heating and hot water from the city's sustainable District Energy Scheme, negating the need for on-site fossil fuel burning boilers, will be attractive to occupiers seeking to make a real difference to their own carbon footprint, while delivering significant cost savings.
"All of the building's occupiers will have access to their own energy performance data via the app, enabling them to demonstrate their environmental credentials."
The app has been developed by London-based proptech firm Cureoscity. The company has previously built apps for White City Place, Angel Court and The Leadenhall Building in London.
Chris Coleman-Brown, client strategy director at Cureoscity, said: "This is the first building in Birmingham to actively combine enhanced facilities management with smart tech to deliver unrivalled occupier experience.
"Working closely with the developers, architects and construction contractor, Cureoscity has collaborated to ensure 103 Colmore Row is one of the UK's foremost smart buildings.
"The role of the office has changed following the Covid-19 pandemic but the app and management platform will ensure 103 Colmore Row is setup to deliver the ultimate occupier experience."
103 Colmore Row is scheduled for completion this summer.
The office space is being marketed by joint agents Colliers International, Cushman & Wakefield and Knight Frank, with floorplates of 8,839 sq ft – 12,160 sq ft available.
More articles
All latest news